It has been rainy recently, but our company welcomed two customers from India the day before yesterday.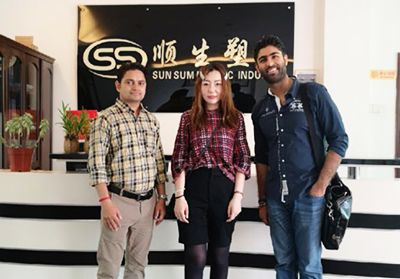 The bright smiles of our two Indian customers warm our hearts like the sunshine.
We recommend some suitable products to customers according to their requirements.
After that, we also took the customer to our production workshop to see the production process of our products.So that customers can clearly understand the quality of our products .
We treat every customer with sincerity and enthusiasm!